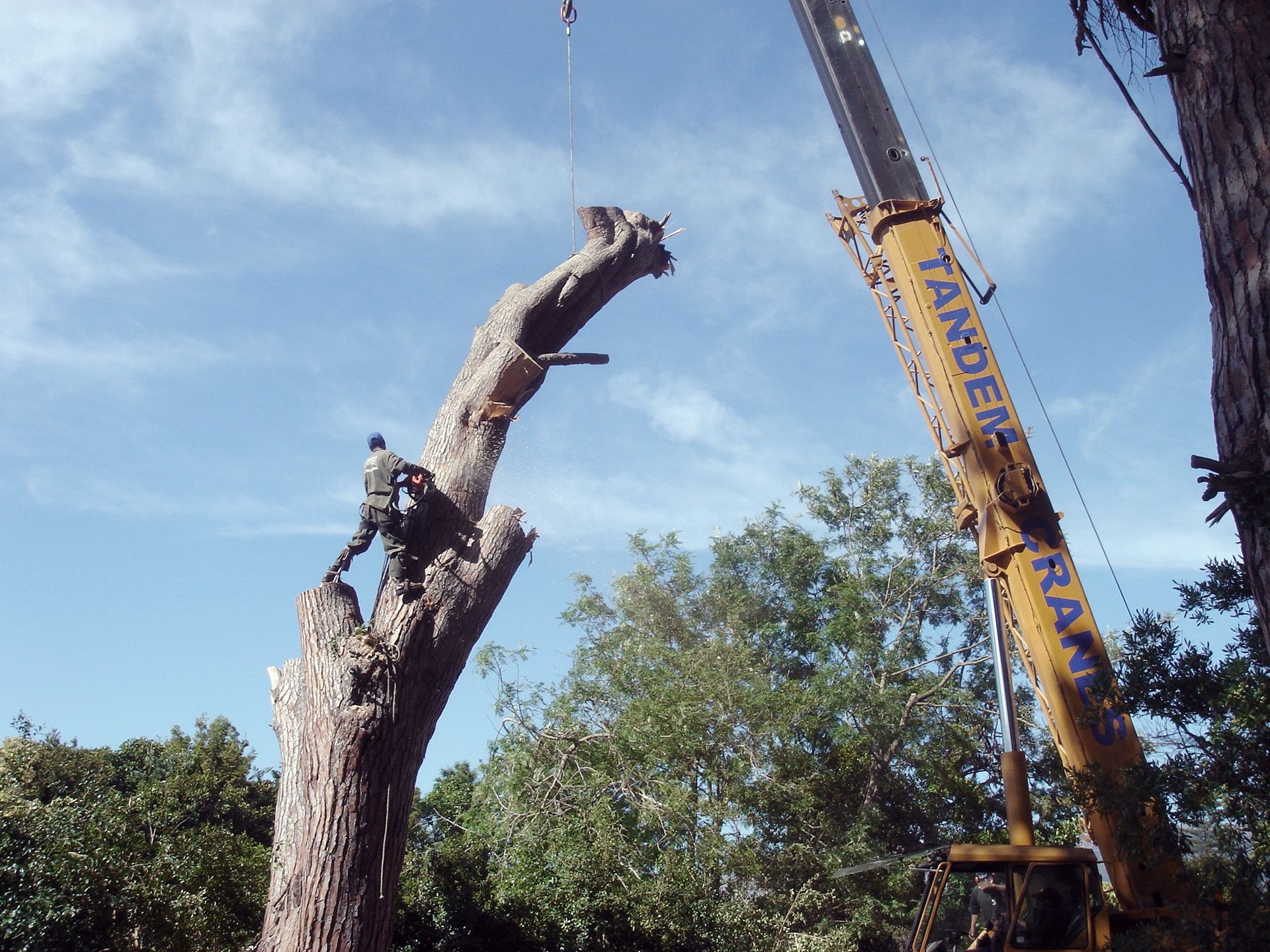 Tree Felling & Site Clearing
Tree removal or tree felling is a necessary part of landscape management with selective removal of trees from crowded landscapes to provide space for remaining trees to grow and prosper; or to create space for building additions and site changes. Dead, dying, and defective trees also need to be removed to protect people and property. Removing these trees provides an opportunity to replant the site with a young, vigorous tree that can make a positive contribution to the landscape.
Tree removal or felling can sometimes prove hazardous and requires considerable experience, training and specialised equipment suited for the task. Tree workers must often remove trees growing in confined spaces near homes, utility lines, and other sensitive areas. Using state-of-the-art tools and the latest techniques available for rigging and removing large trees, this can be performed safely and with minimal disturbance to the site. Our goal is to perform a safe removal followed by thorough clean-up of debris, which ultimately results in minimal or no impact to the surrounding area.
As the Horticultural Manager of Constantia Uitsig Wine Farm and Leeukoppie Residence, I have had the pleasure of working with Sean and his Topfell team for 15 years. I have always found their work and service to be of high quality... and at a fair price.