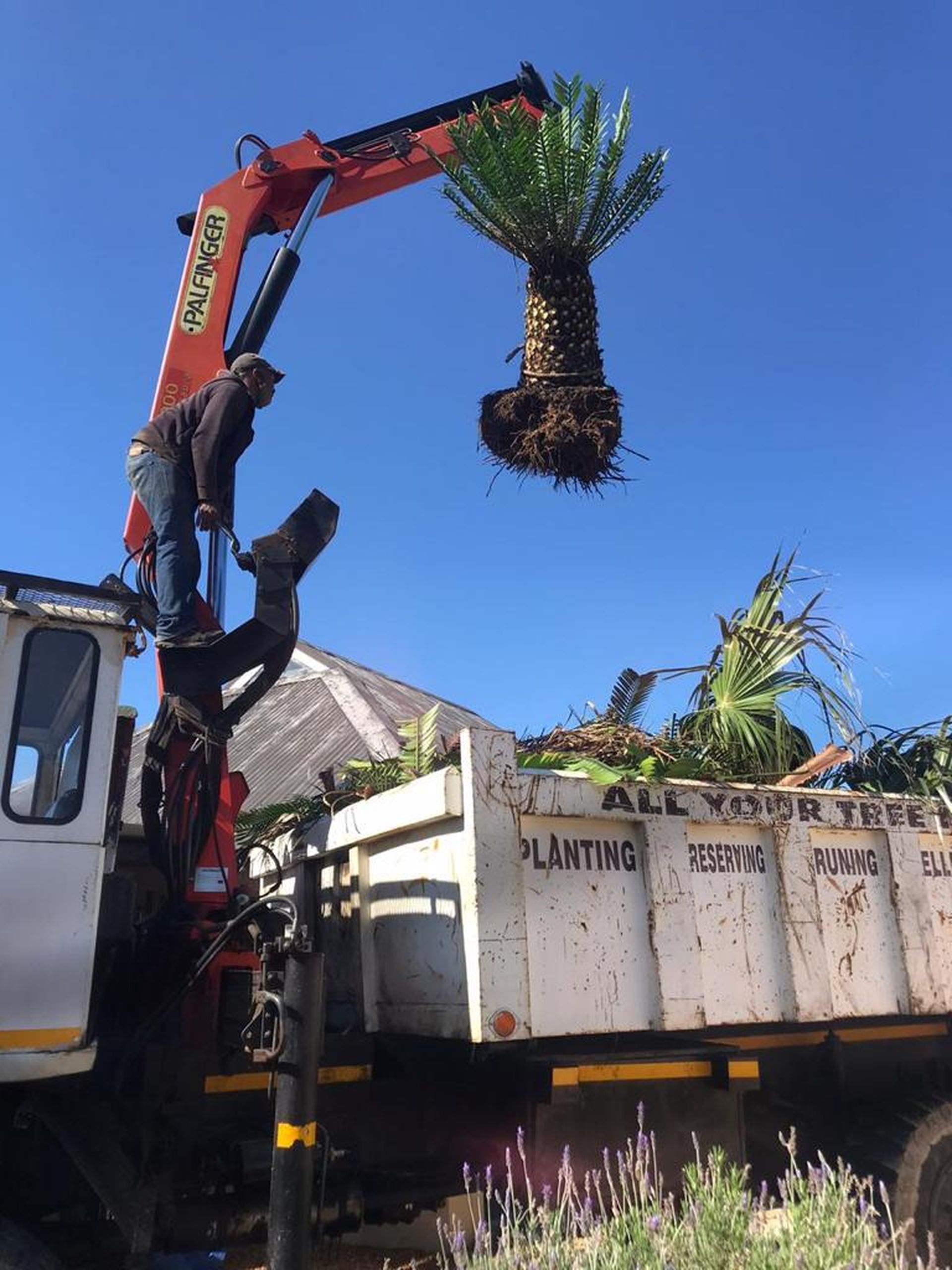 Topfell is your tree transplanting specialist, whether it involves moving that tree that was planted too close to your home; or moving a huge tree from the back of your house to the front; or if you need to store a mature tree (at our nursery) until building or renovation of your home has been completed. Topfell can help you retain a beautiful tree and the value of your property.
We have the equipment and experience to resolve all your large tree needs. We provide hand-digging and crane services for the jumbo trees and for those tight situations where large equipment just can't fit. We've successfully executed tree relocations that would never have been thought possible, thanks to our experience and established knowledge of local species.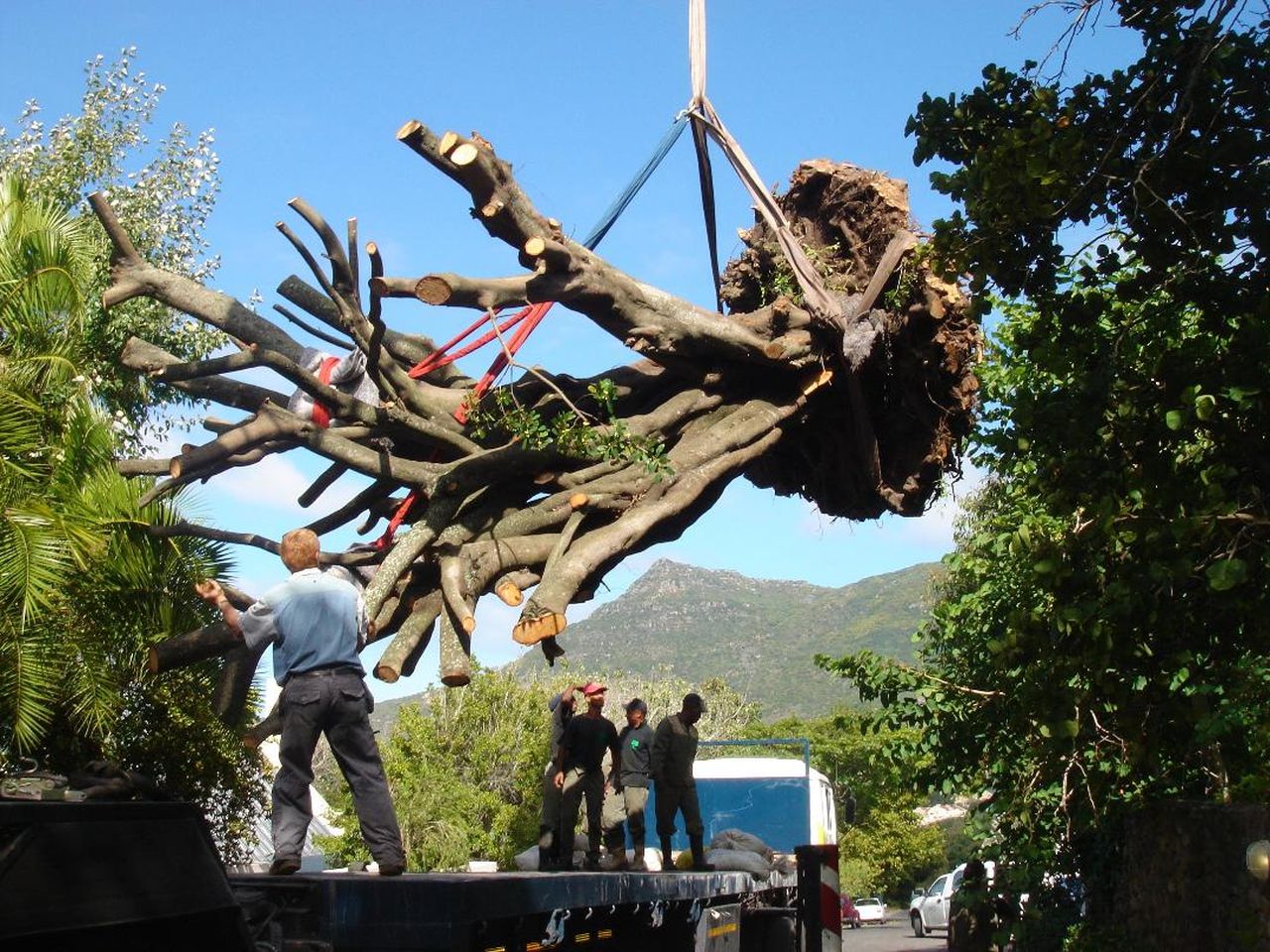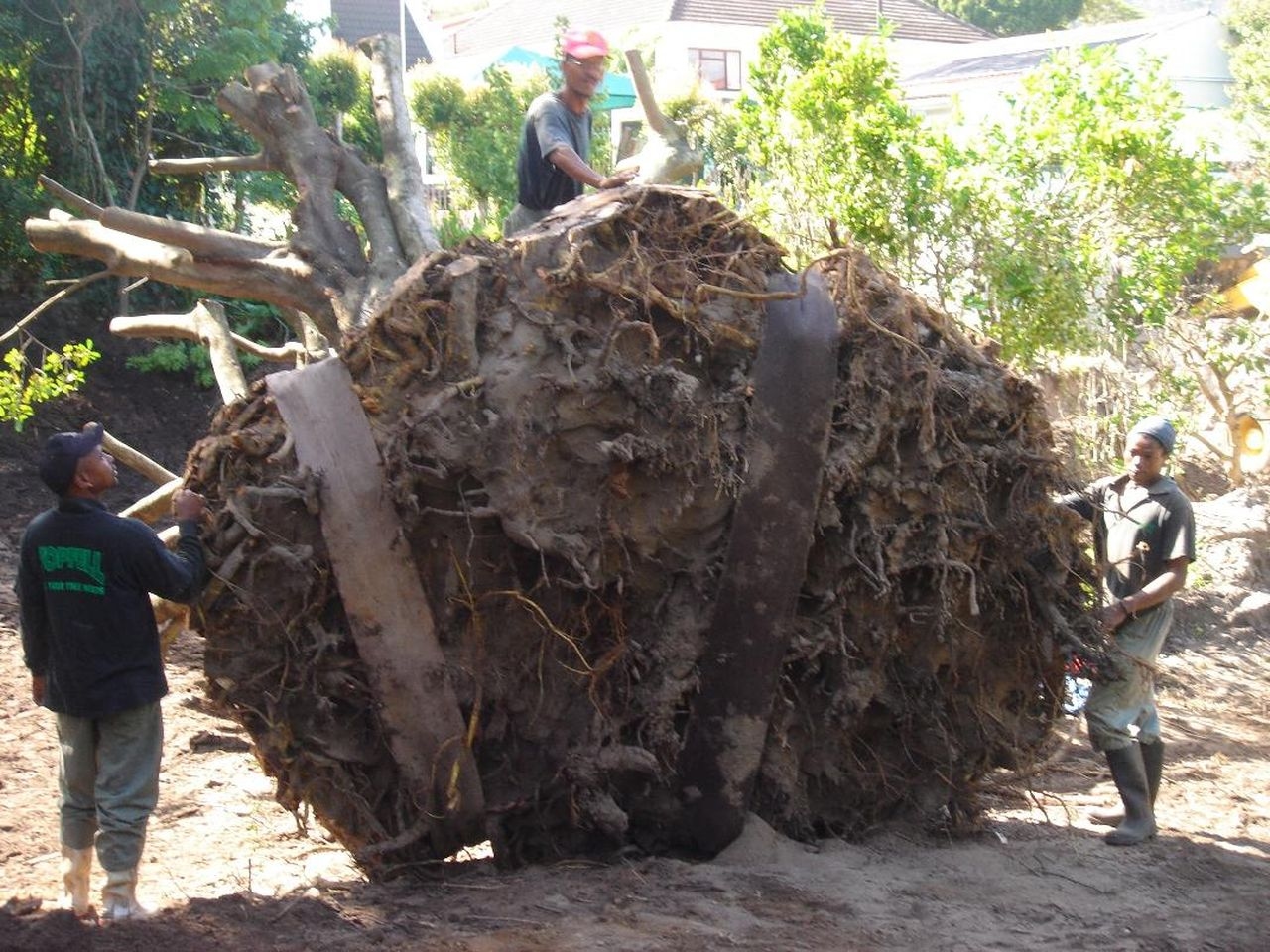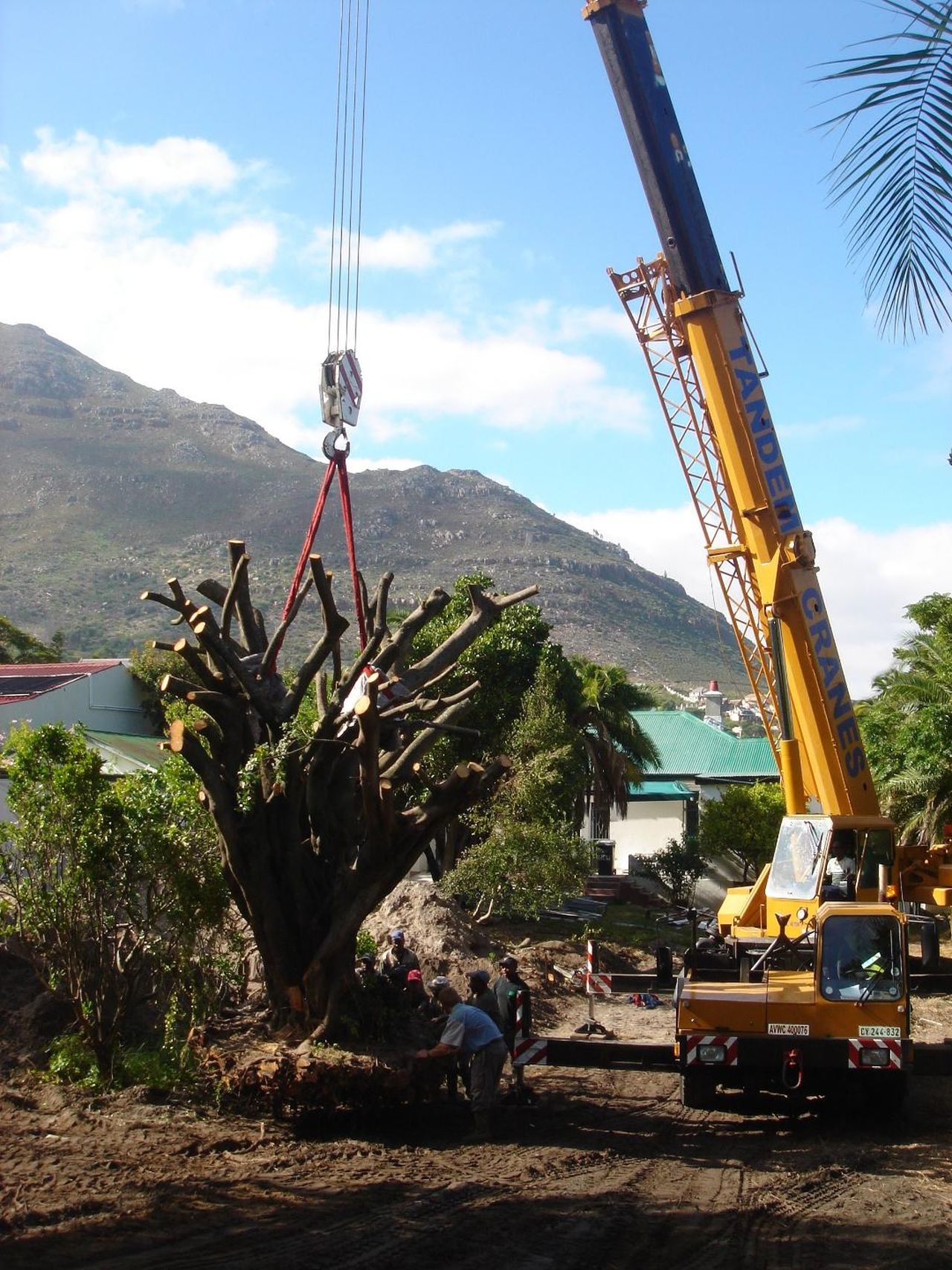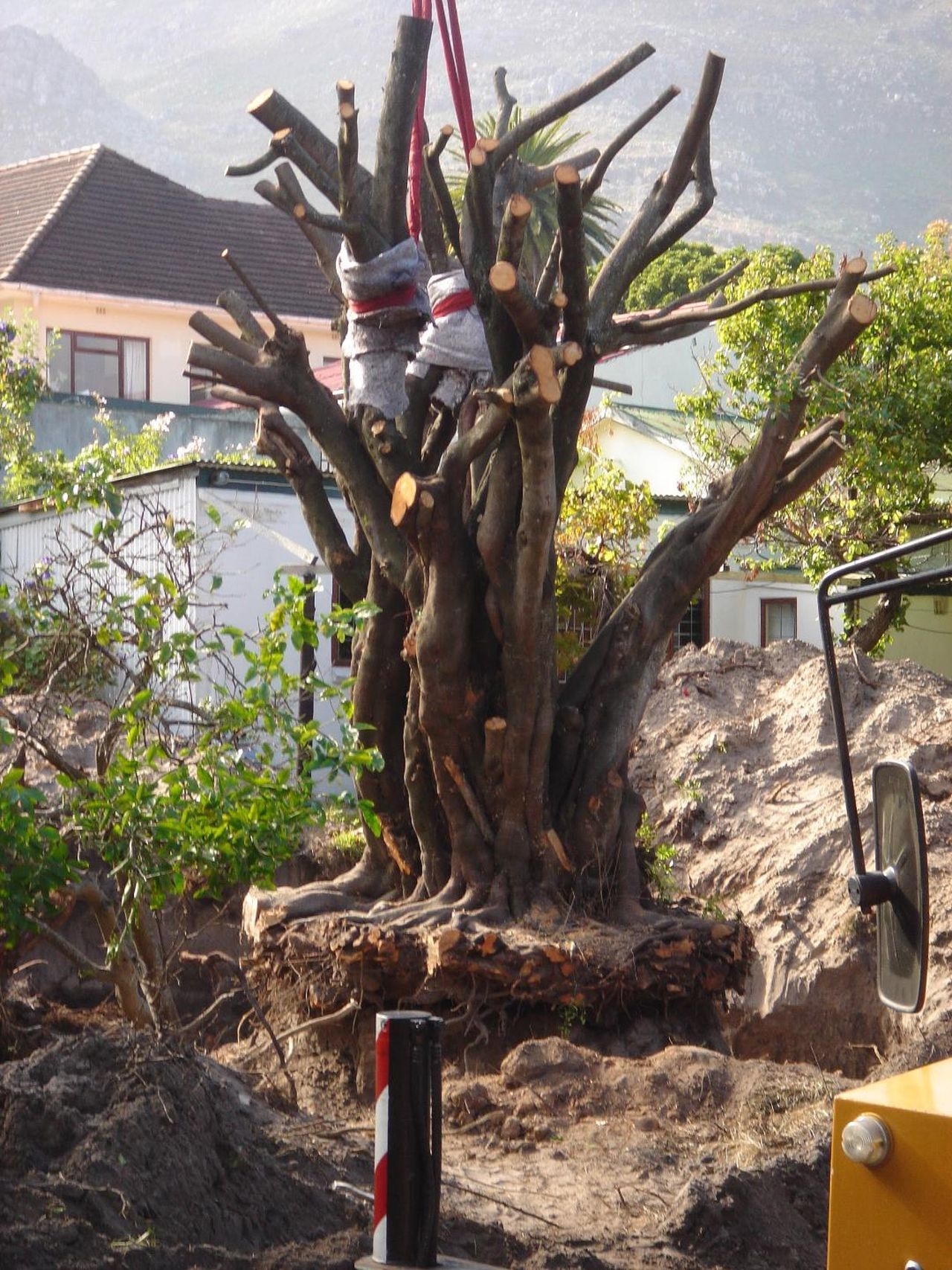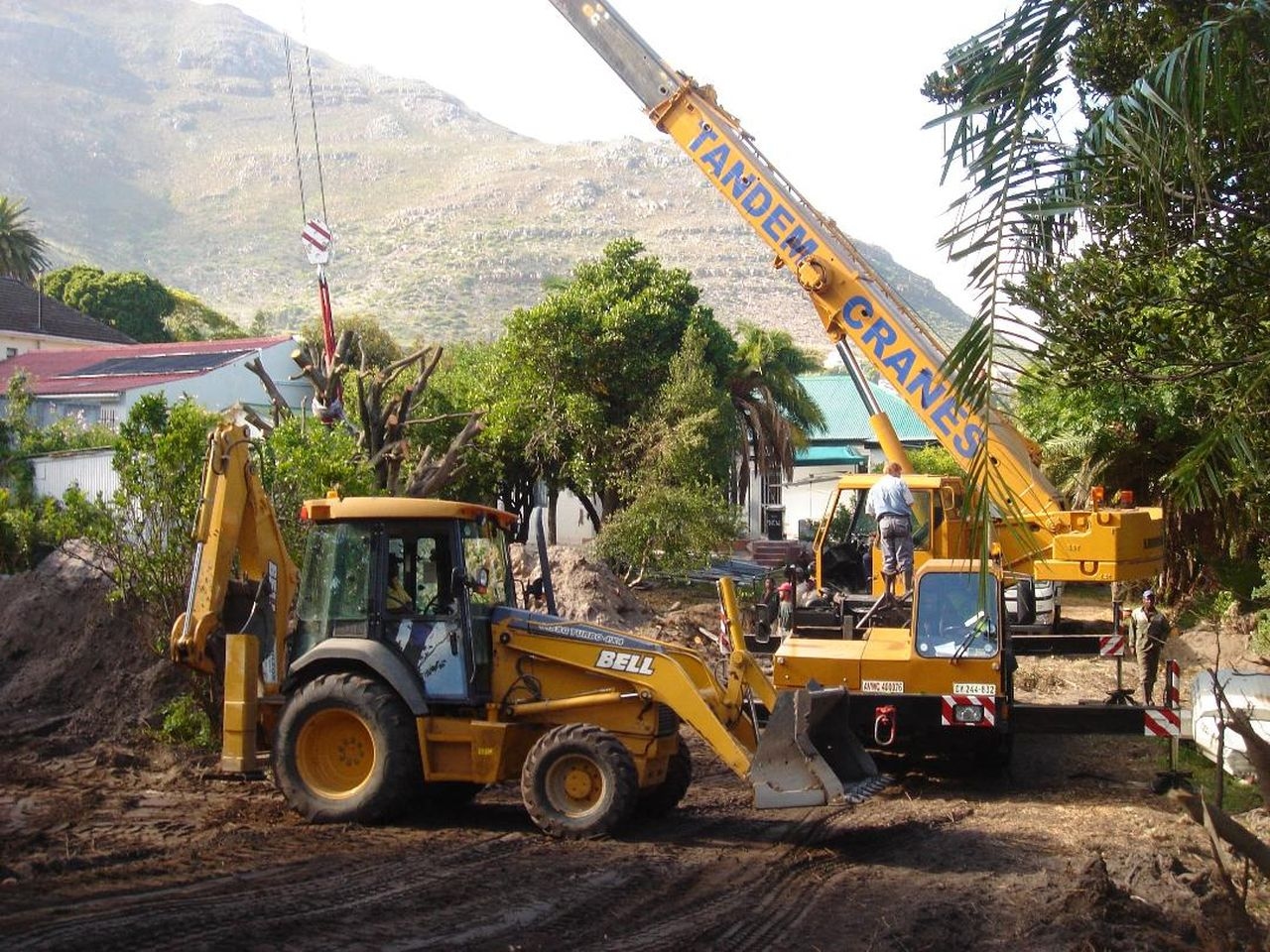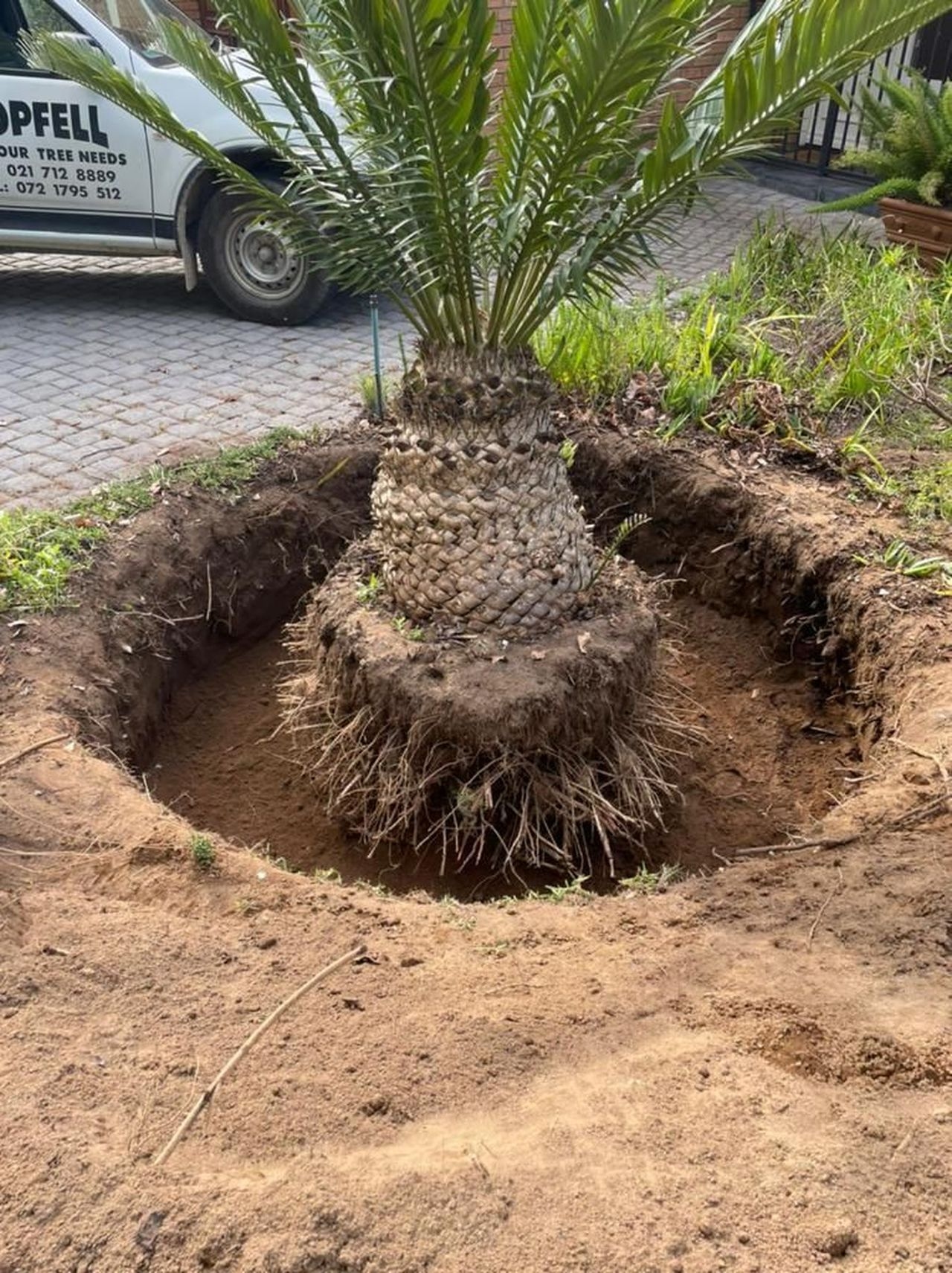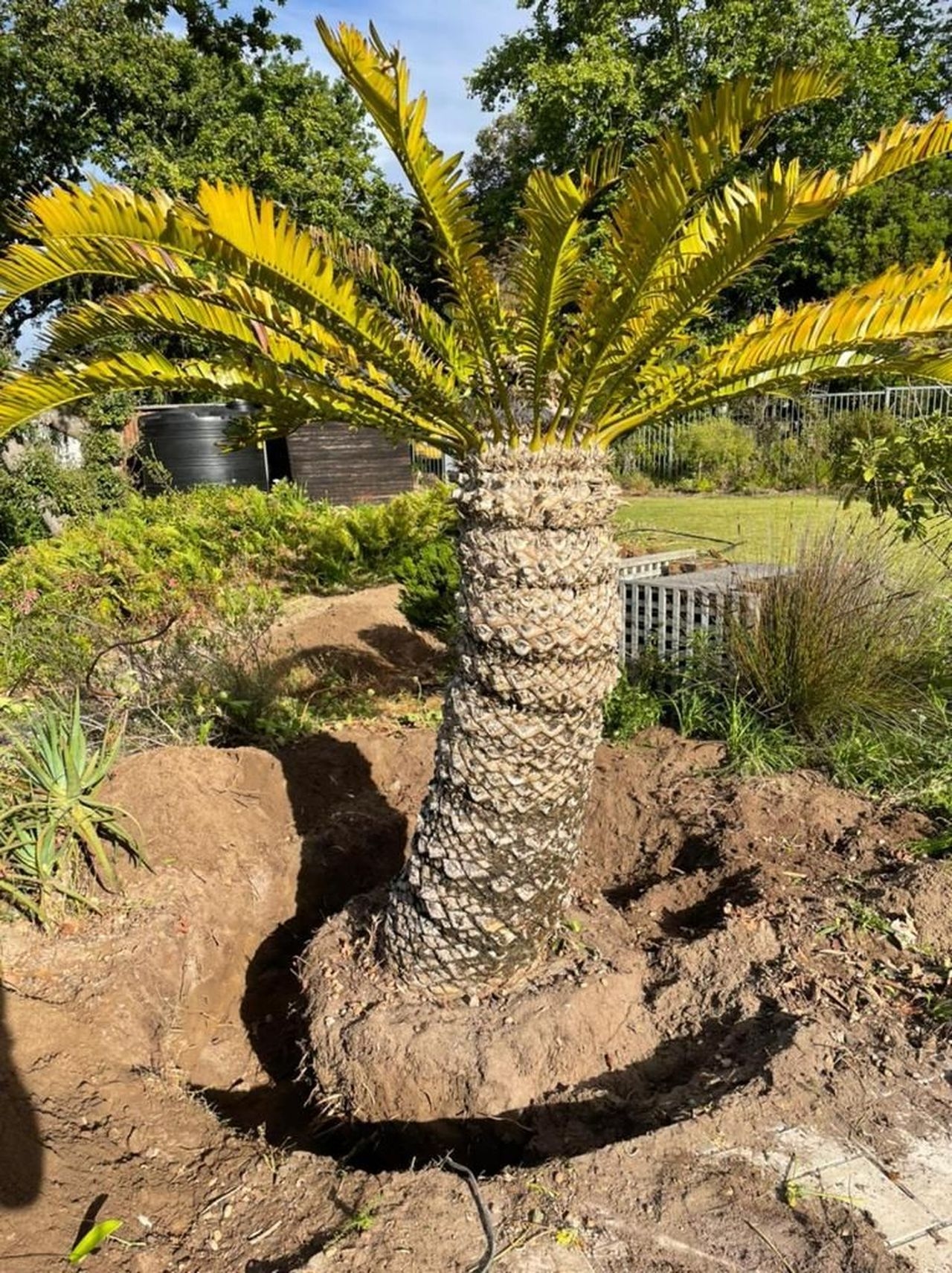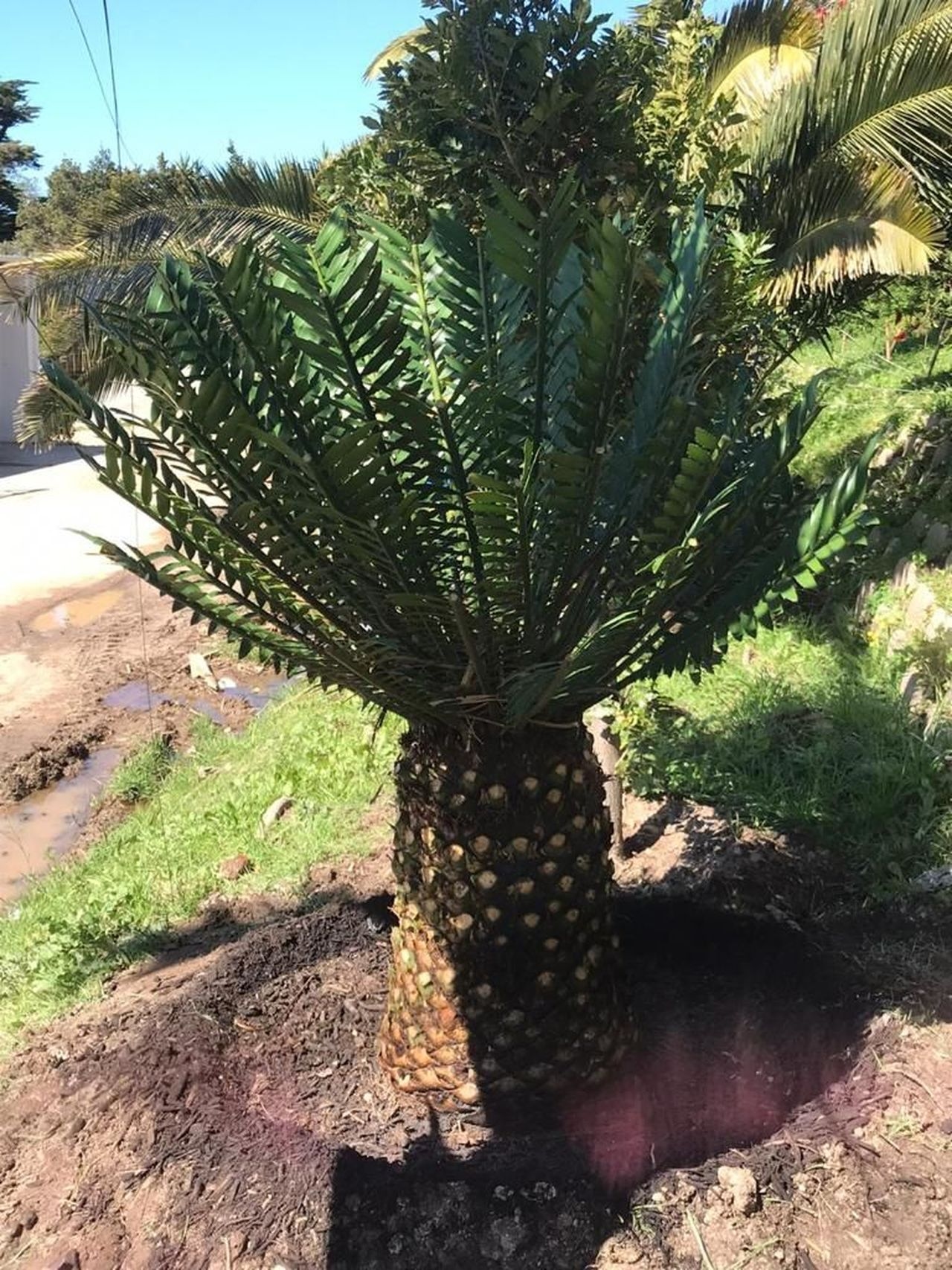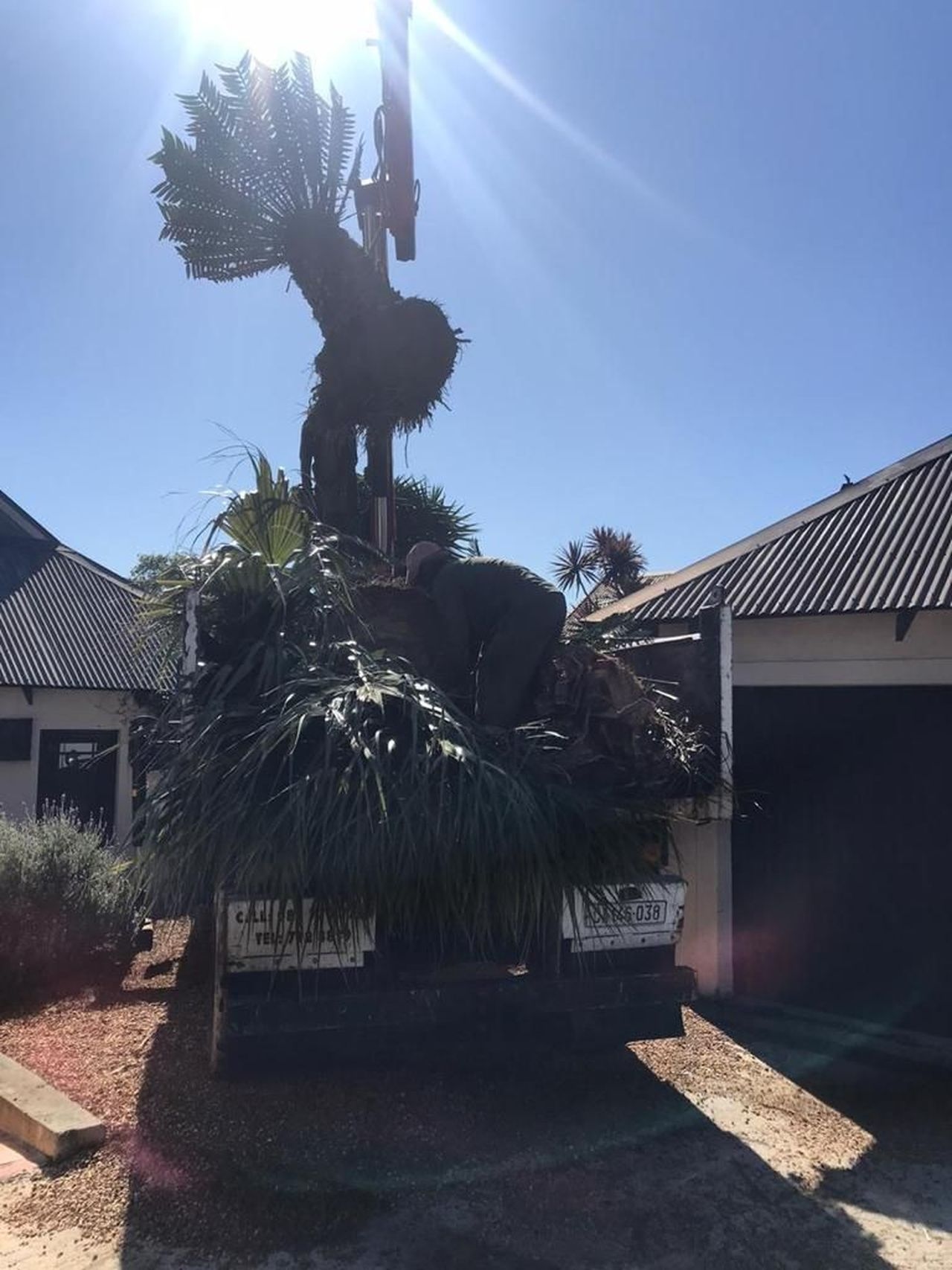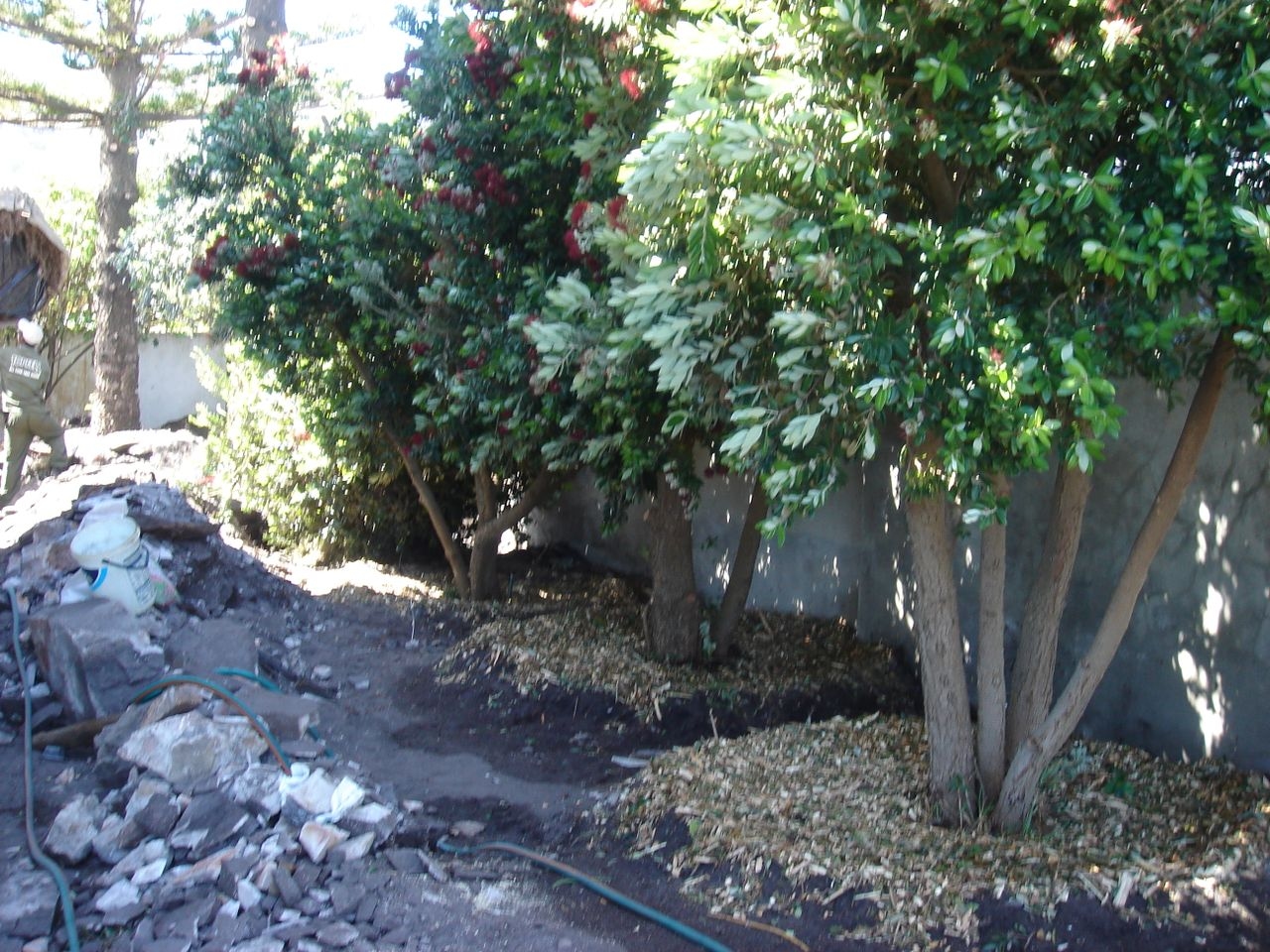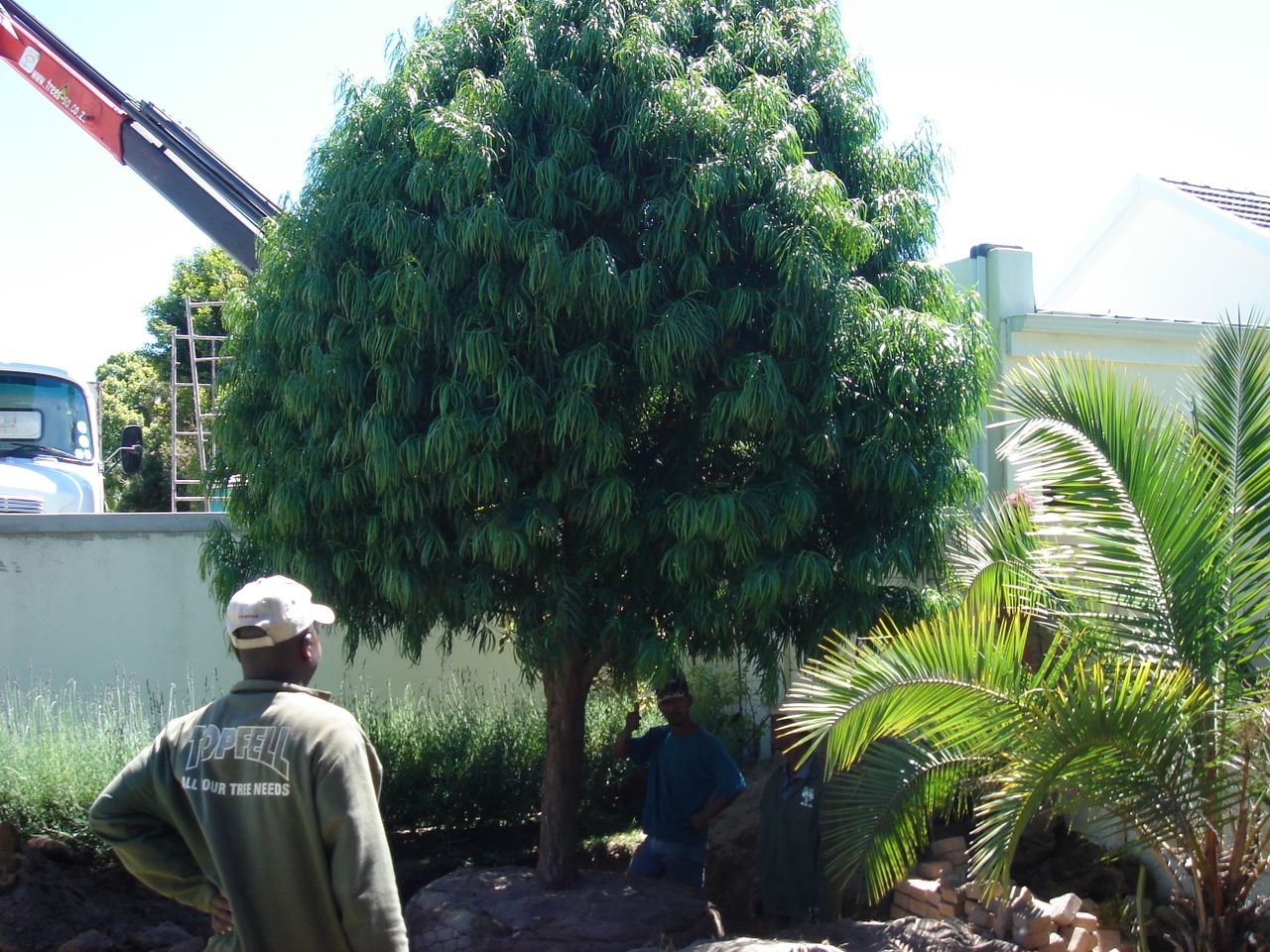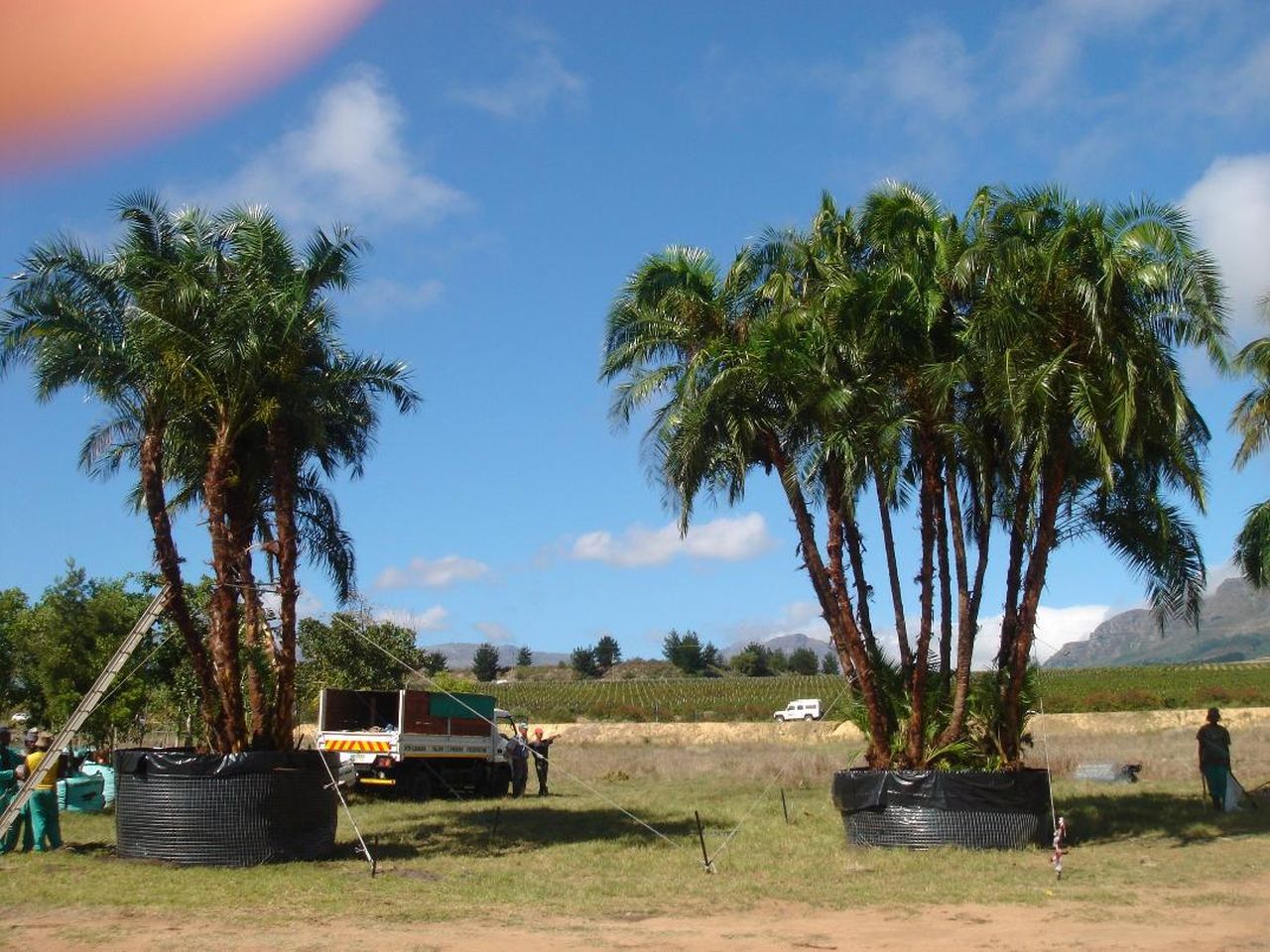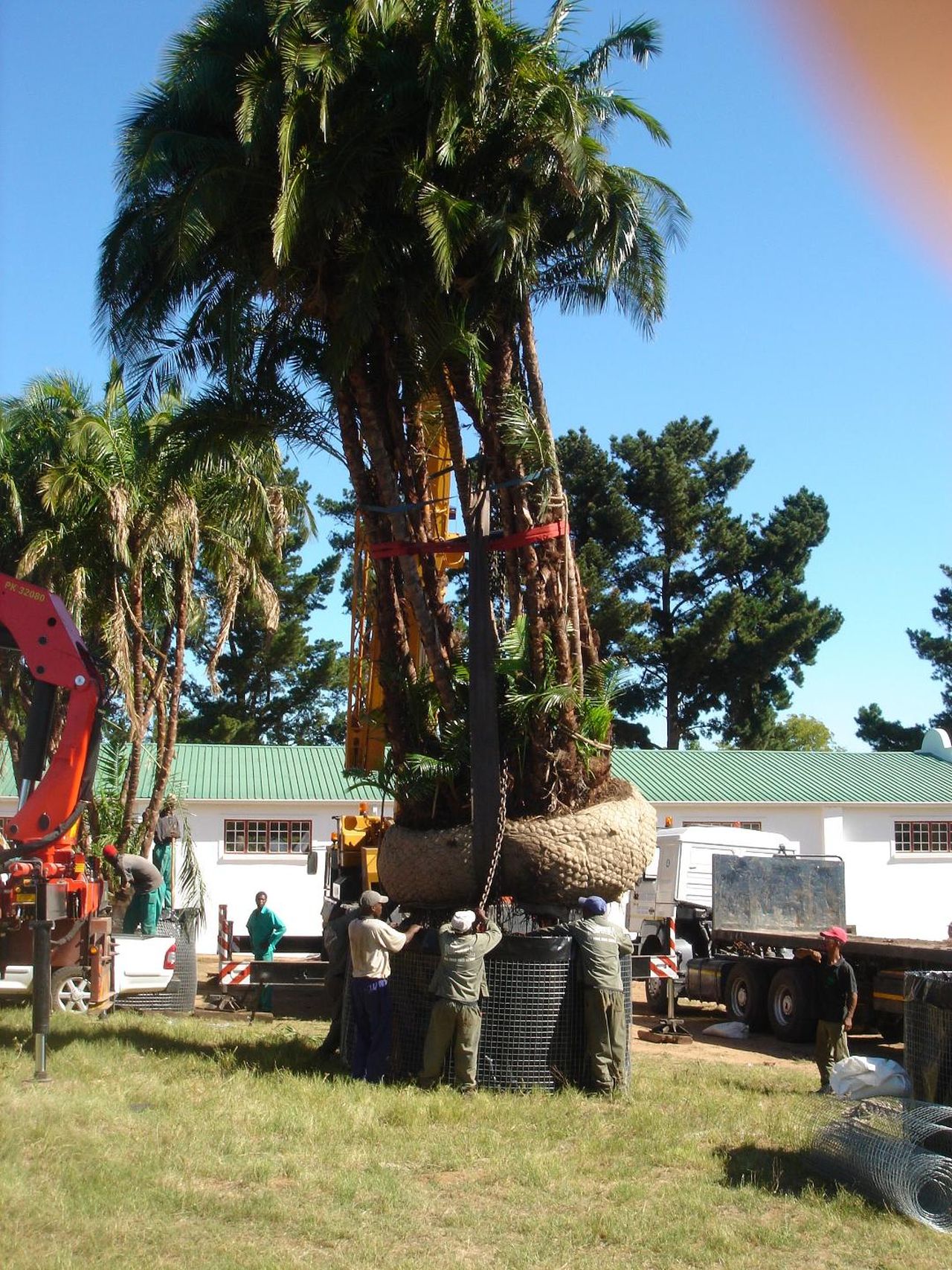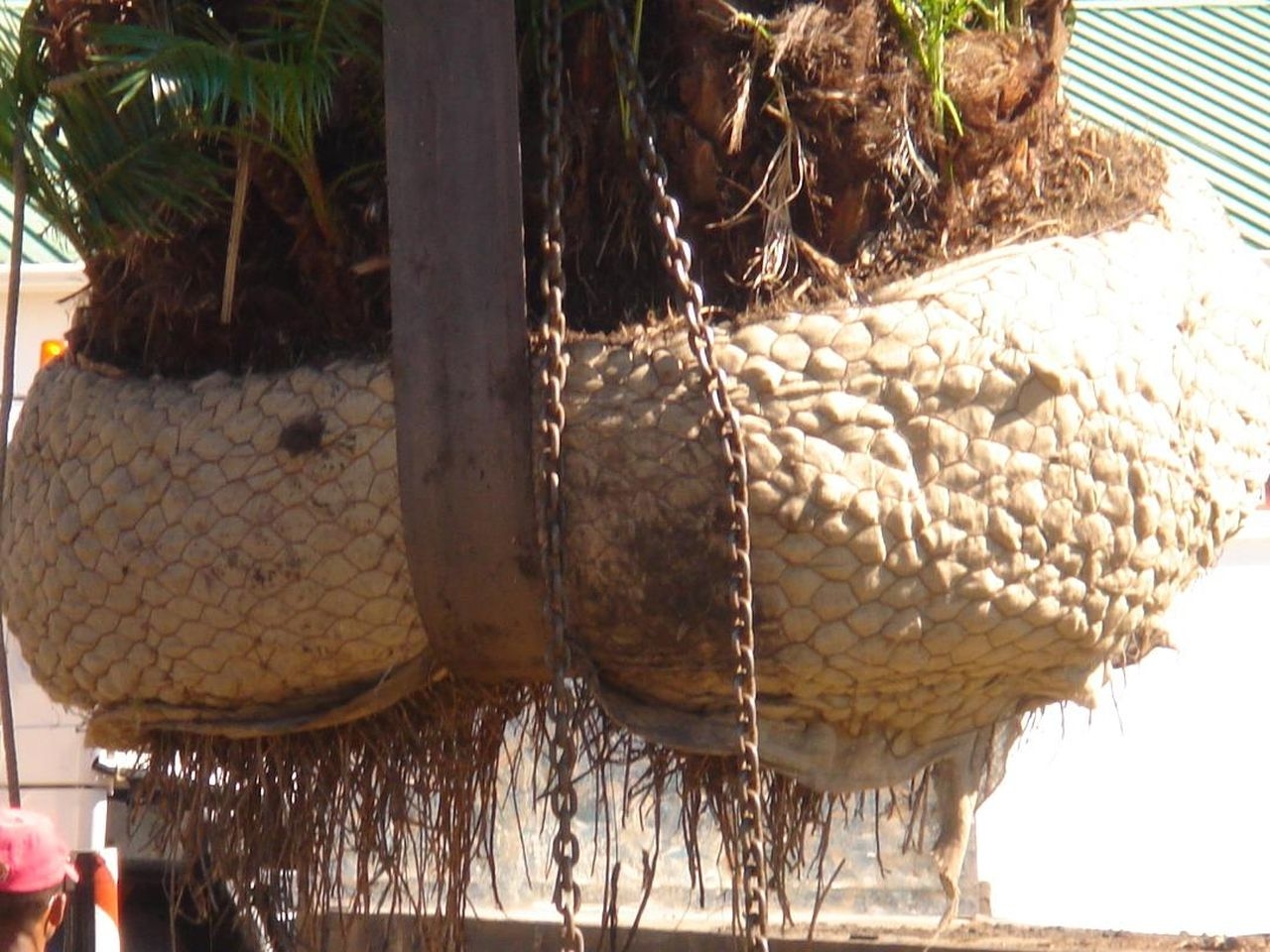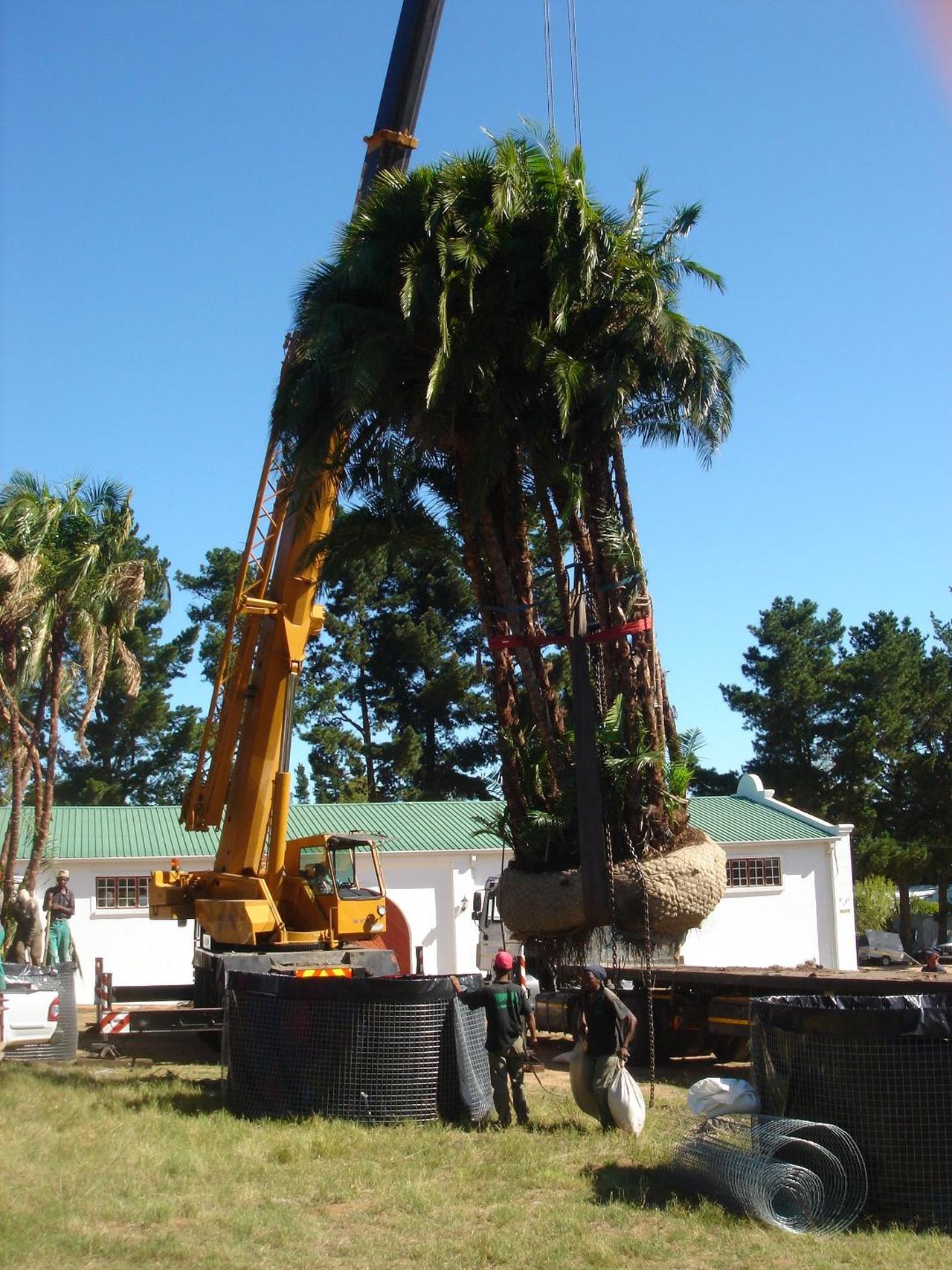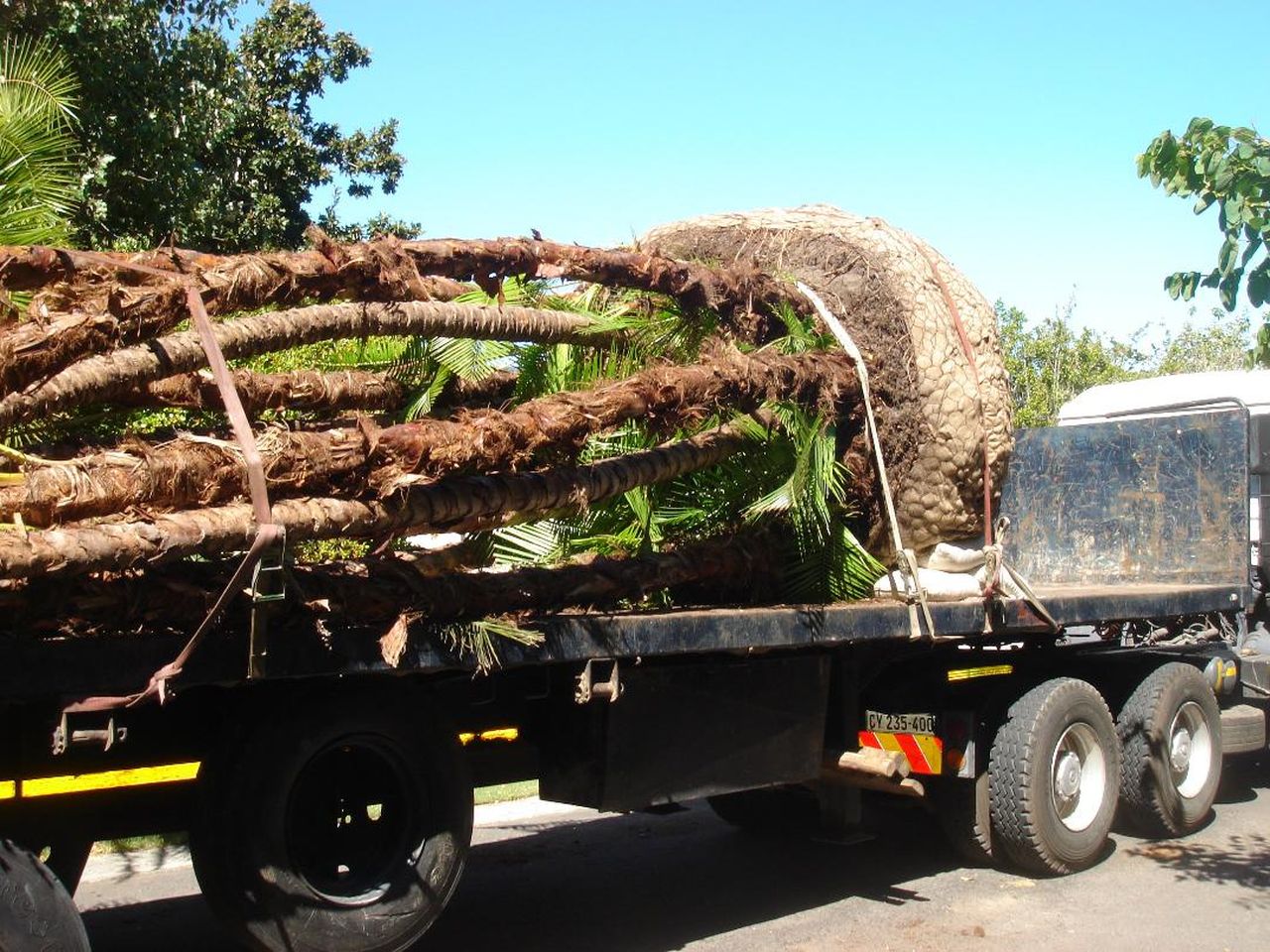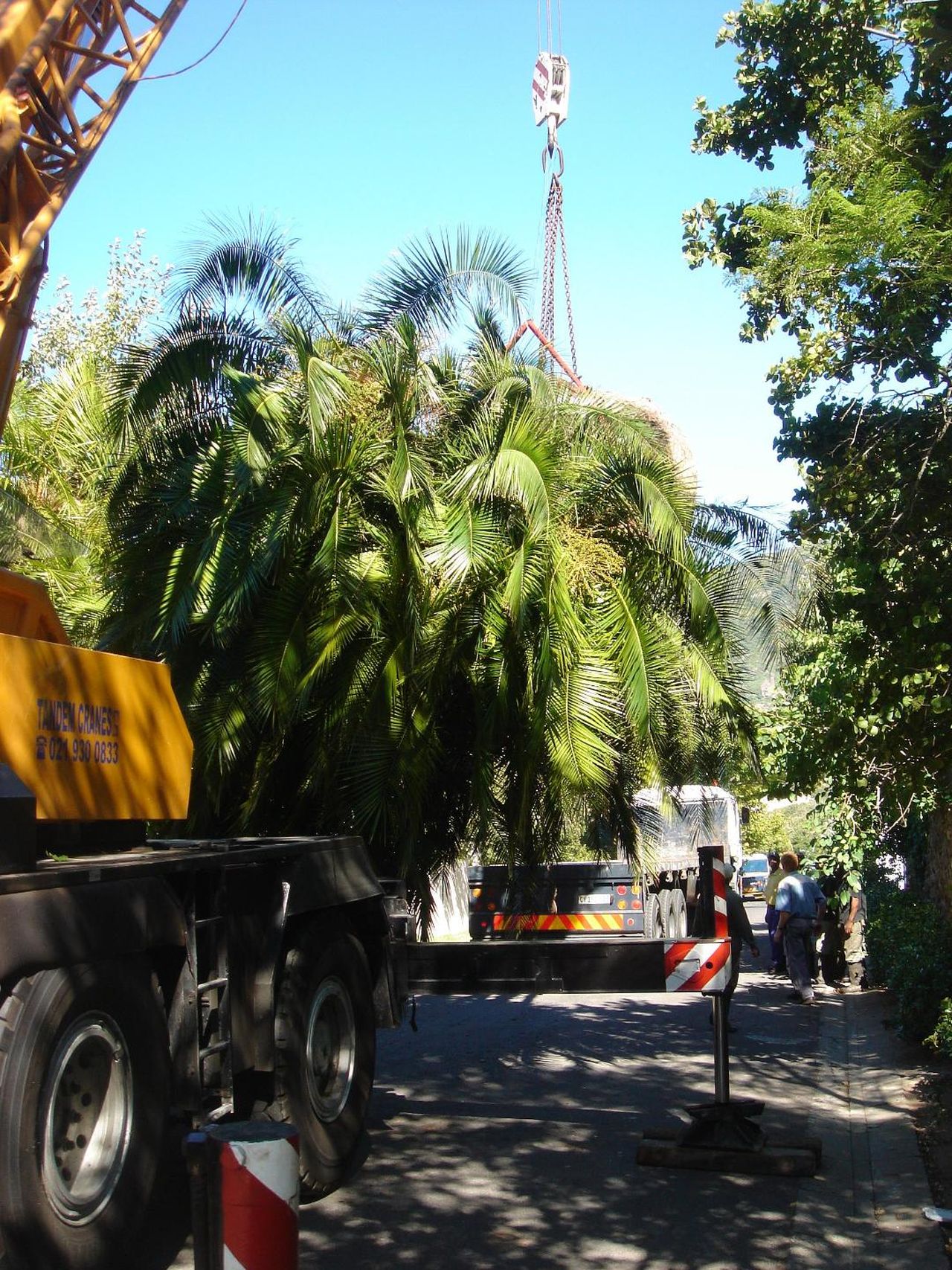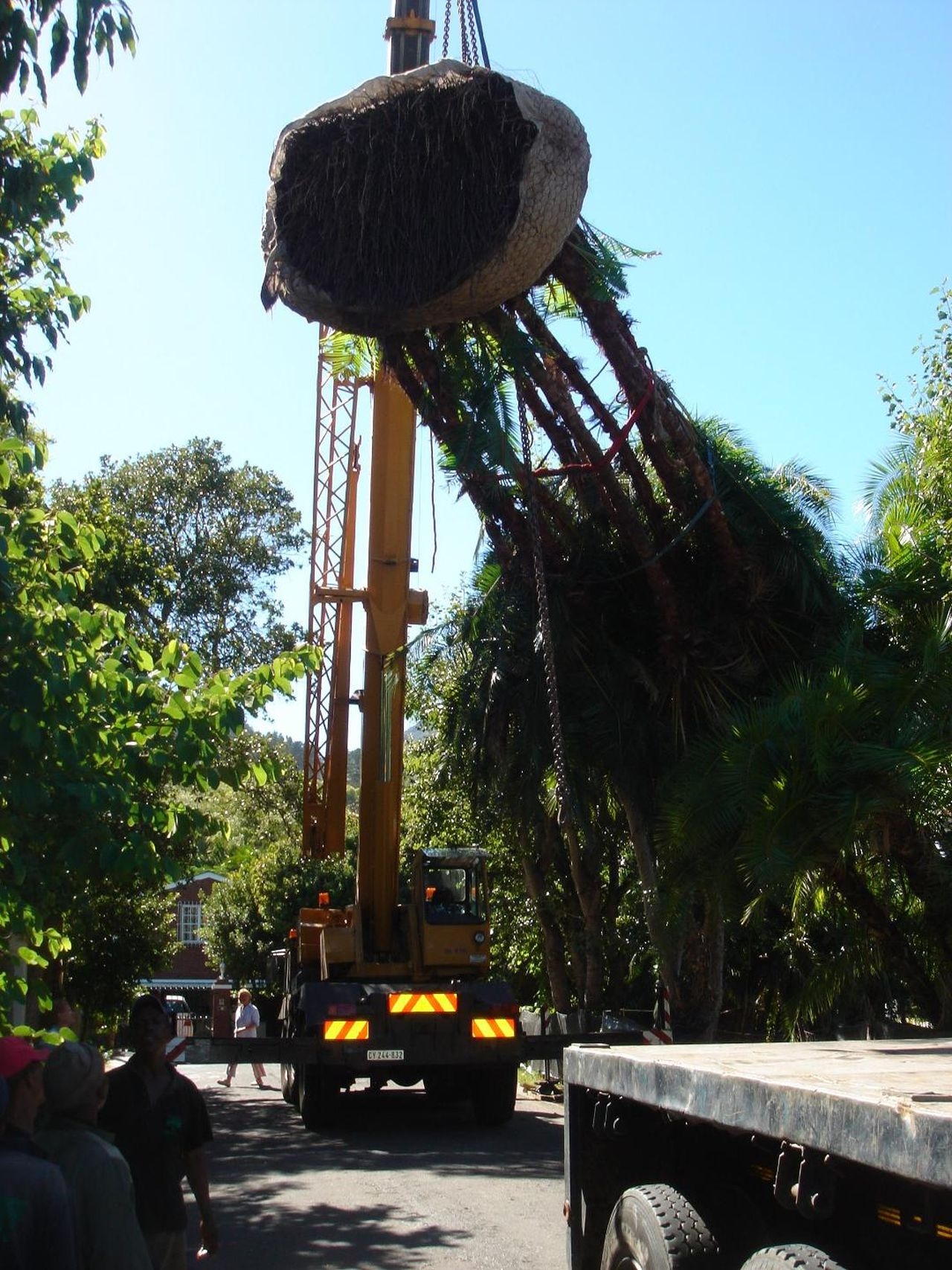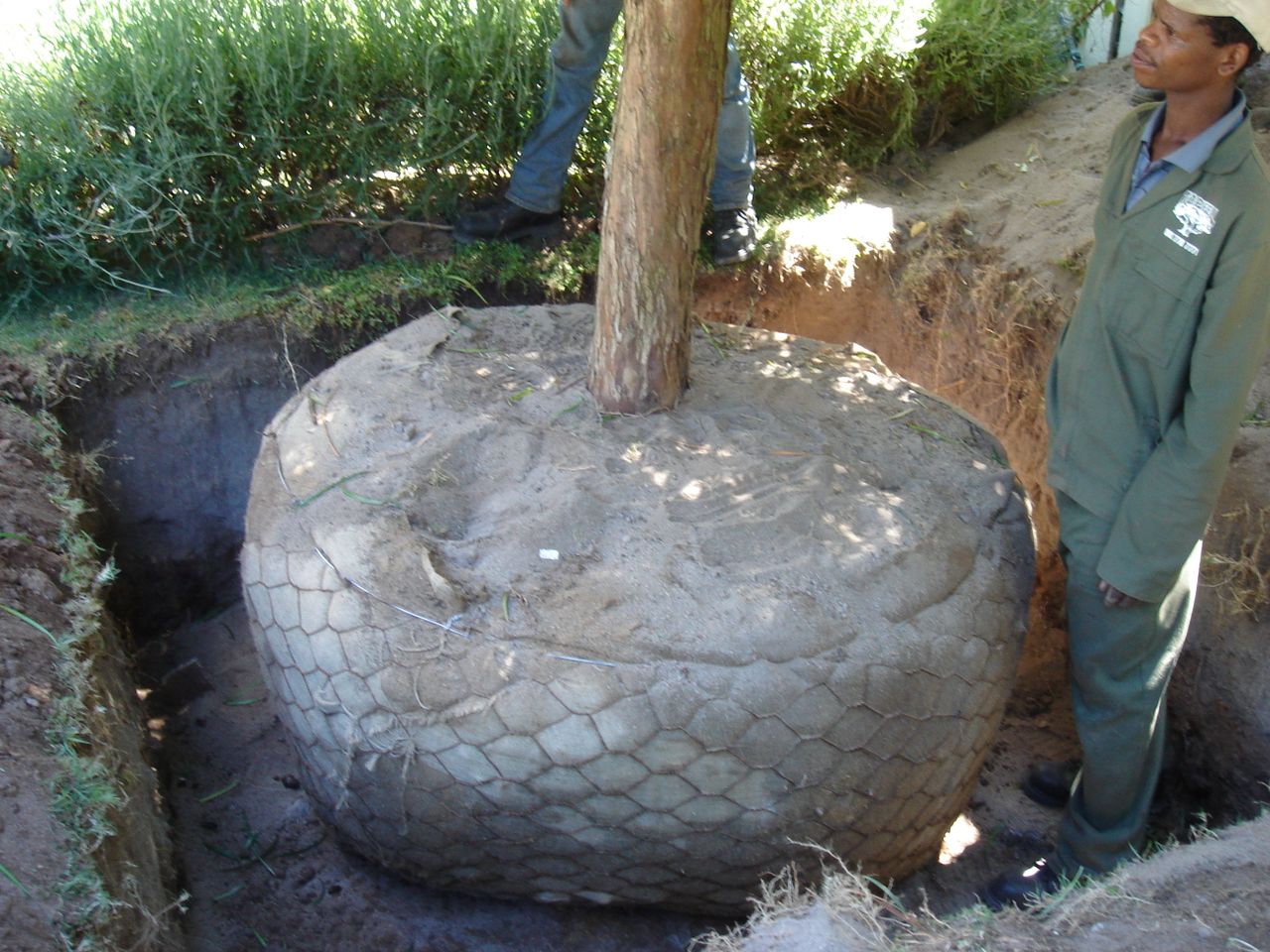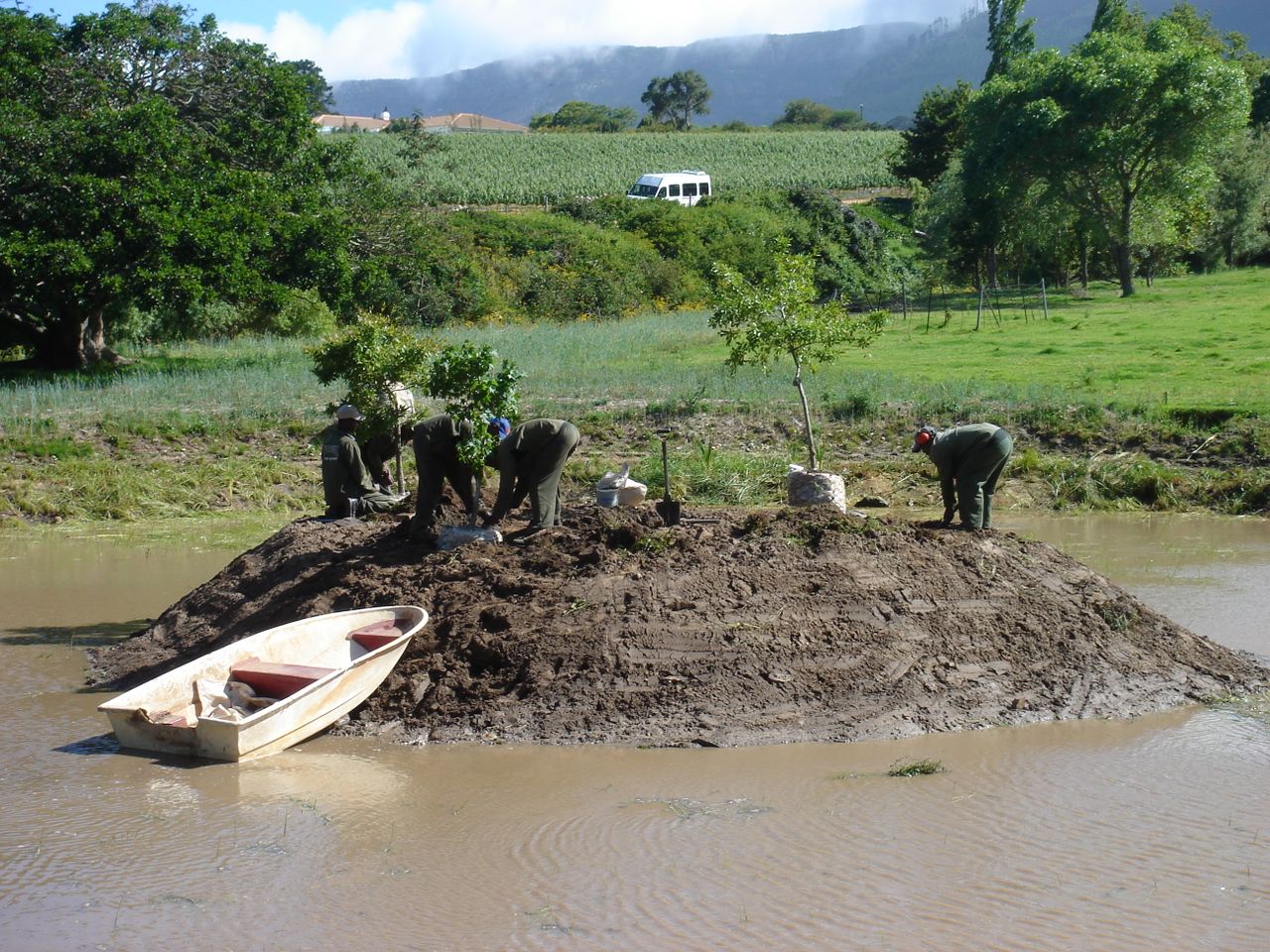 I have used Topfell for decades to plant, care and prune my trees. They have ALWAYS proved to be extremely professional; work meticulously and safely; and never leave without all in order. I can highly recommend Topfell for any tree work required. And I always enjoy a little catch up with Sean – a perfect gentleman.
There are a few factors that dictate whether rescuing a tree is possible: the tree must be in good health and shape; not be a banned or alien invasive species; easily accessible by a crane truck; and not located within a 2-metre radius of any underground service supply lines or permanent structures like paving, walls or foundations. 
Tree felling is no longer the only option for a tree that is in the wrong place on your property. If you would like to find out whether we can relocate or rescue your tree, please email us a photo of the tree in question and we'll schedule a site visit. 
Planting
Topfell also specialises in the planting and supply of trees – at competitive prices – from our extensive tree nursery whether you require mature trees or saplings.